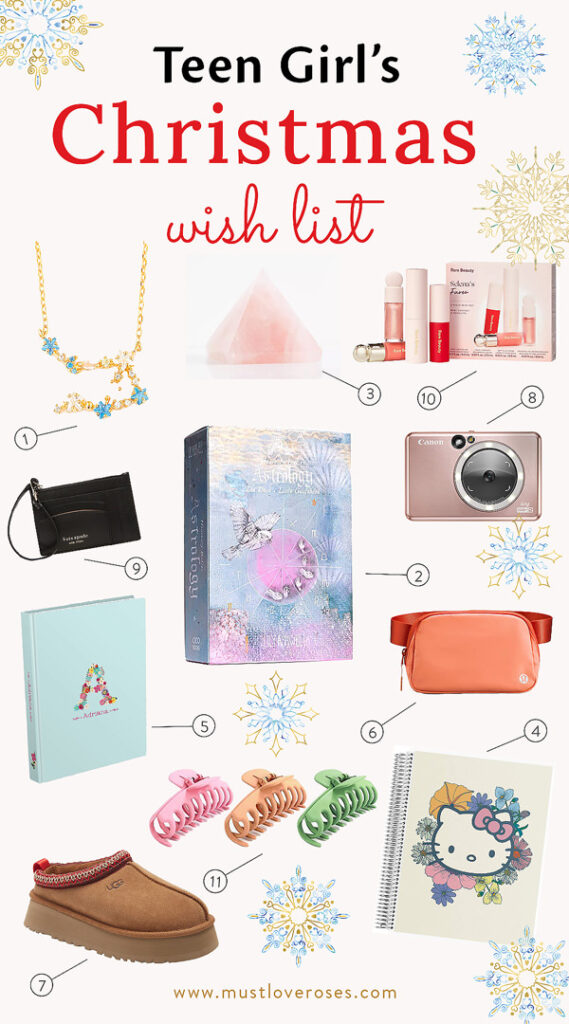 It's that time of year again – holiday joy and holiday shopping! I know many of you have already started Christmas shopping this year due to the much feared supply-chain issues, and I'm doing the same! If you need gift ideas for teenage girls on your list, I've got you covered! I get my list from surveying my teenage nieces and cousins and they're usually a good barometer for what girls like these days. 🙂 I'll be sure to keep my links updated in case some things sell out and there's a similar item available.
Happy shopping and happy holidays!
* This post may contain affiliate links that help support this website. There is never an additional cost to you to use an affiliate link to purchase books, camera equipment, gifts etc. Thank you for your support! 💛🌸🌸
---
The items on my previous gift list for teen girls are still popular, but there are some updates for this year. One of the main new trends is related to constellation/zodiac/astrology items and even tarot cards. They're everywhere and most girls seem interested in at least one aspect of this trend. Another trend is personalization
So there you have it! I hope this list has been helpful to you! Happy shopping and happy holidays!
Pansy ❤️
Hi, I'm Pansy!
Hello, thanks for stopping by! I'm Pansy, California-based travel blogger, photographer and lover of ALL the pretty flowers! You may notice that most of my travels, photography & DIY center around flowers and nature! 🌸🌼🌿
I also recently started a YouTube channel where I feature walks through beautiful gardens, parks & flower fields!
If you'd like to contact me, please send me an email or DM me on Instagram!
Pansy ❤️