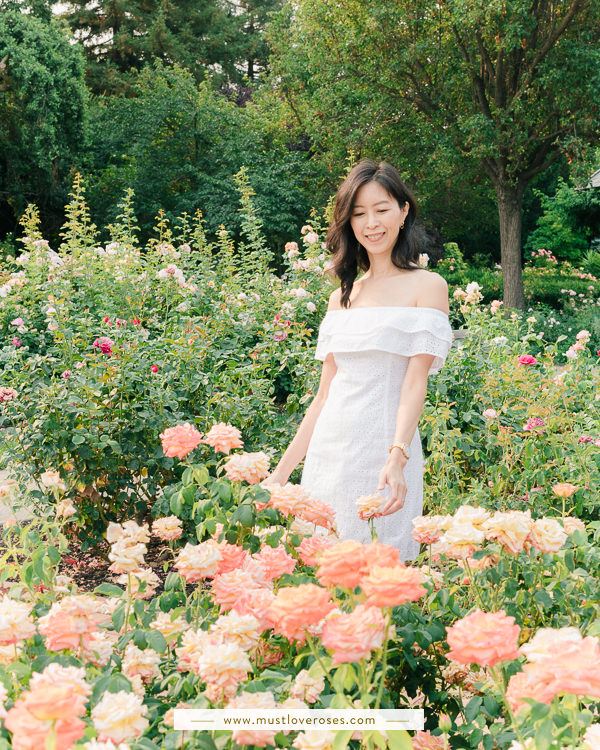 There's a rose garden in the San Francisco Bay Area that you may not have heard of before, but once you discover this hidden gem in the East Bay, I think you'll agree with me that it's the best, most beautiful rose garden in the Bay Area! Tucked away in suburban Walnut Creek, this fragrant flower wonderland is filled with thousands of rose blooms from Spring through Fall. Inside the garden, you'll find a 4-tier rose terrace, five stunning rose-covered pillars, a rose wall covered with large peachy-pink roses, and even a fairytale gazebo that's covered in climbing roses in May… It's truly a flower wonderland that you need to visit if you're a rose or garden lover in the Bay Area! I've included photos that were taken by me and my husband Ken over the past couple of years, and also a video tour that I made for my new YouTube channel!
* This blog post may include affiliate links. Learn more about my affiliate & cookies policy here. Thank you for supporting this flowery blog! 💛🌸🌿
The Best Things About the Rose Garden at Heather Farm
What I love about this rose garden is the overall fairy tale feel of it. In particular, the climbing roses covering the gazebo in pastel colors in May, and the pink and white roses overflowing from the five tall pillars, create such a wonderland feel to the garden. Another favorite is the rose wall full of large peachy-pink blooms… it's such a joy to stroll in that secluded area… There's also a good number of English roses (my favorite!) from the famed British grower David Austen here, along with a lovely lawn area for picnicking.
Another thing I love about the garden is that there's a pond and nature lake next to it that's usually full of ducks and geese. The entire area is also great for birdwatching!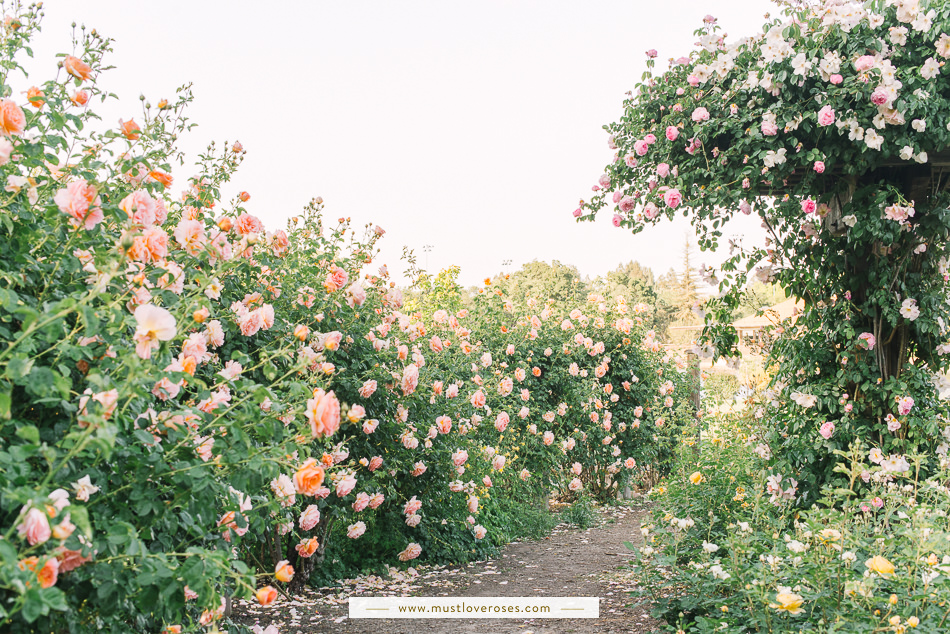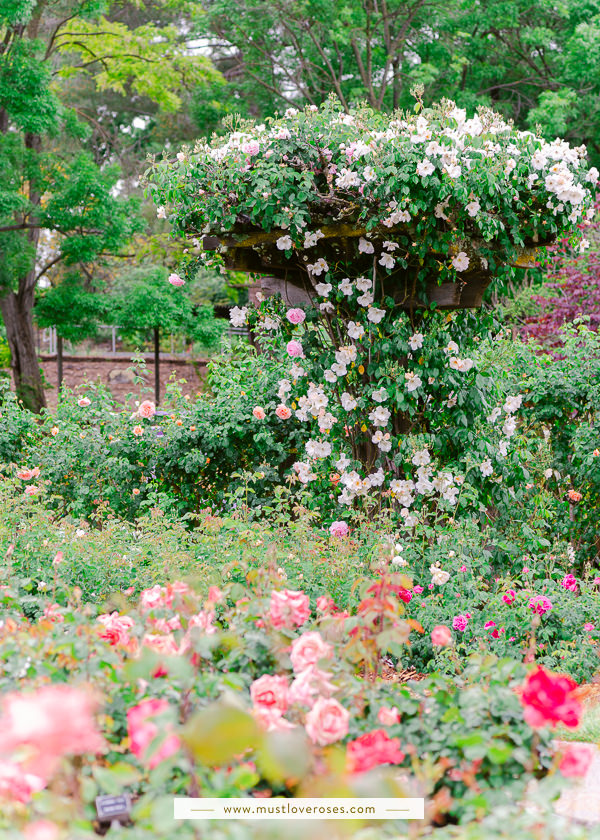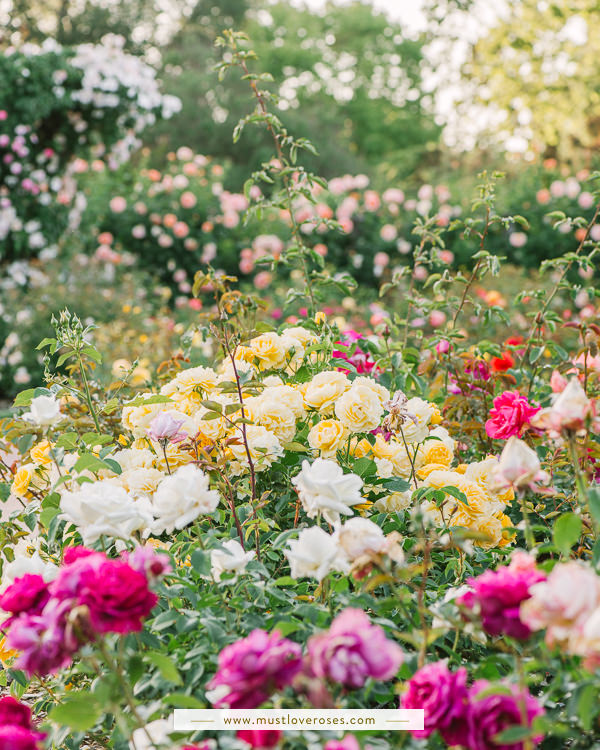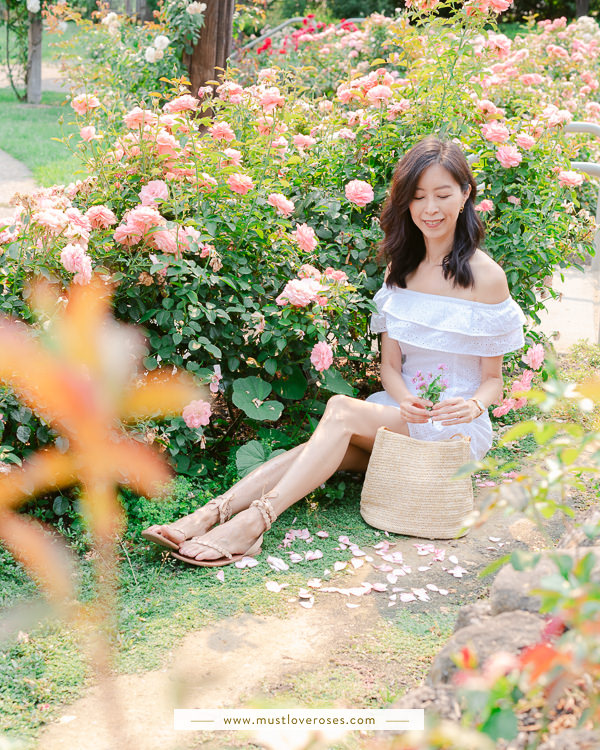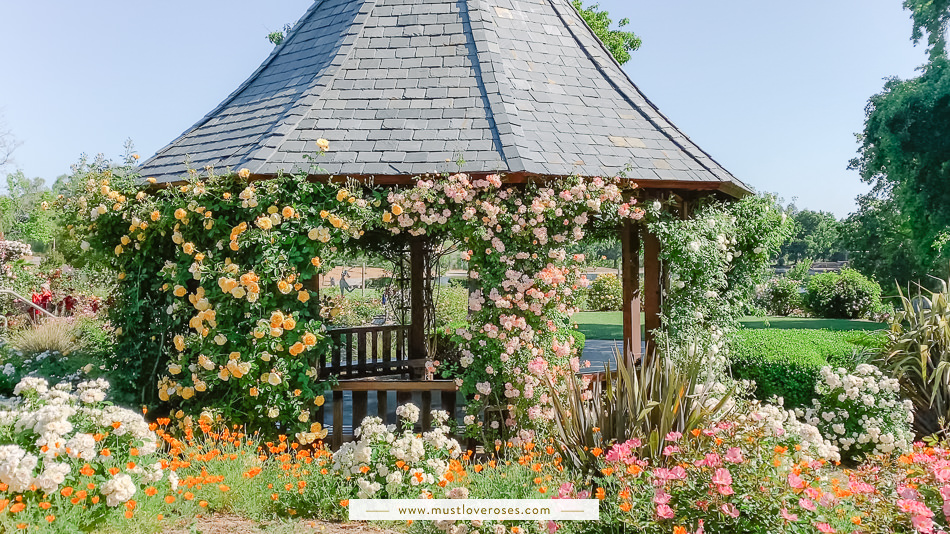 Video Tour of the Rose Garden at Heather Farm
As beautiful as the garden is, I feel that photos alone aren't able to capture how wonderful it really is! So, I created a video tour to give you a more immersive experience of what the garden is like, and also to share it with those of you who aren't able to visit in person. I filmed this video in May, when the garden was in full bloom, and it's such a joy for me to look back on it myself! I call it the "Secret Rose Garden" because so few people know about it… It;s my first video for YouTube – I hope you like it! I would love if you can let me know what you think of it in the video comments on YouTube! 💛
I also created a video that goes into more detail on the special roses that are found in this garden. The "Roses of the Secret Garden" video includes beautiful 4k close-ups of the roses captured using our new Sony A1 camera.
The Best Times to Visit the Garden
The Cowden Rose Garden is beautiful from Spring through Fall, with different areas blooming and reblooming through the months. The roses start to bloom in the Spring, usually in April, and in May, many roses are in bloom at the same time, including the roses covering the gazebo, the pillars, and the rose wall. However, the roses in the center are just starting to grow and will get higher and fuller in the Summer. Anytime in the Spring or Summer is a good time to visit, but I would say that my favorite time to visit is in May! 💐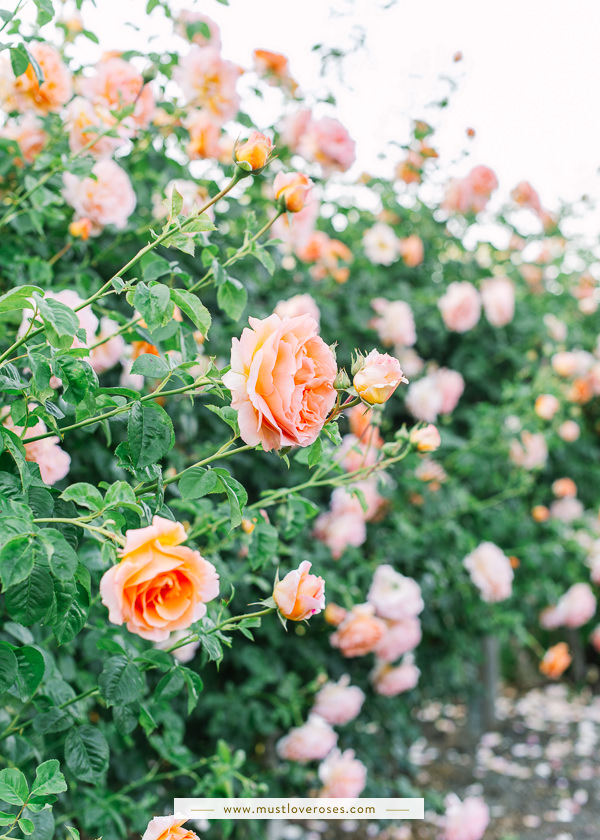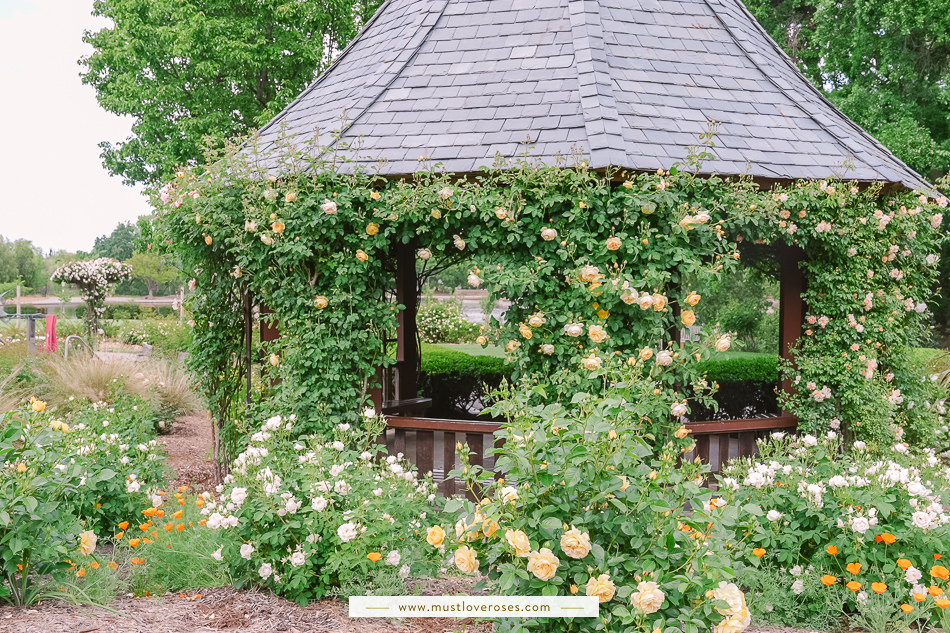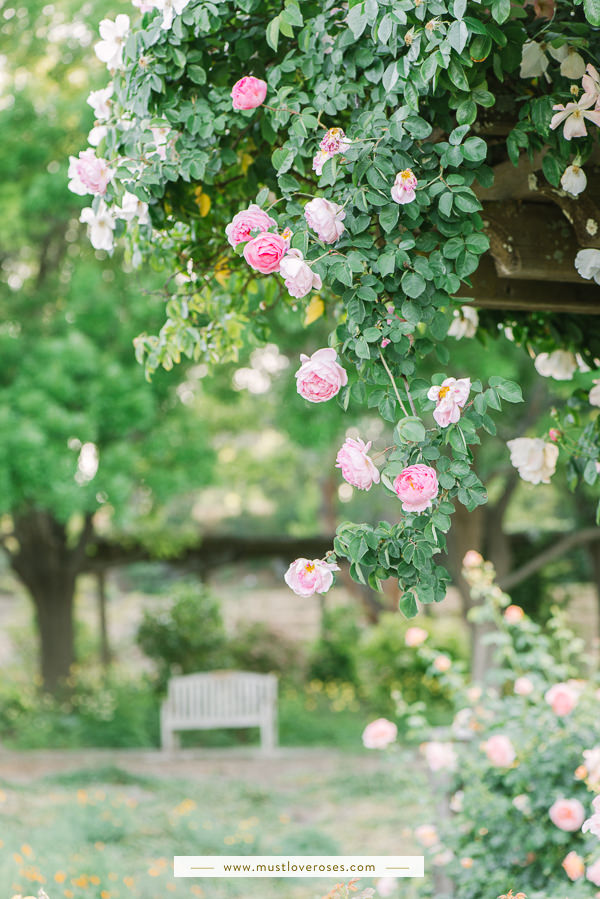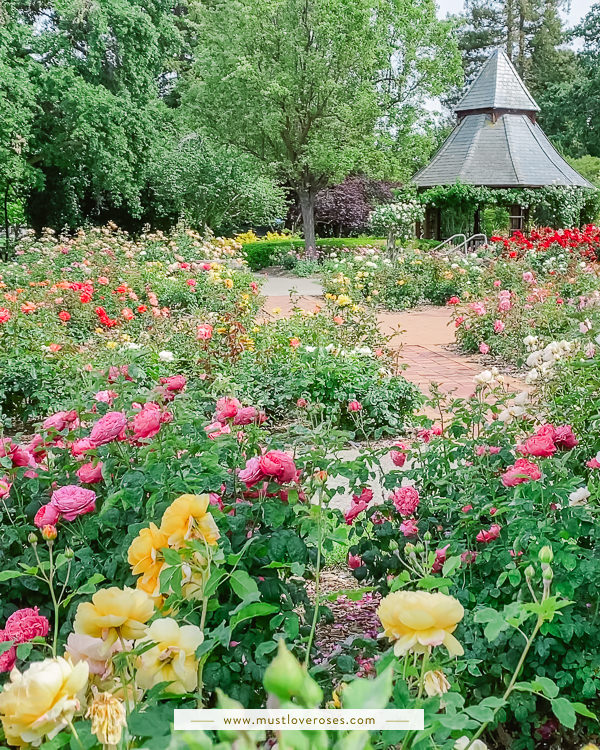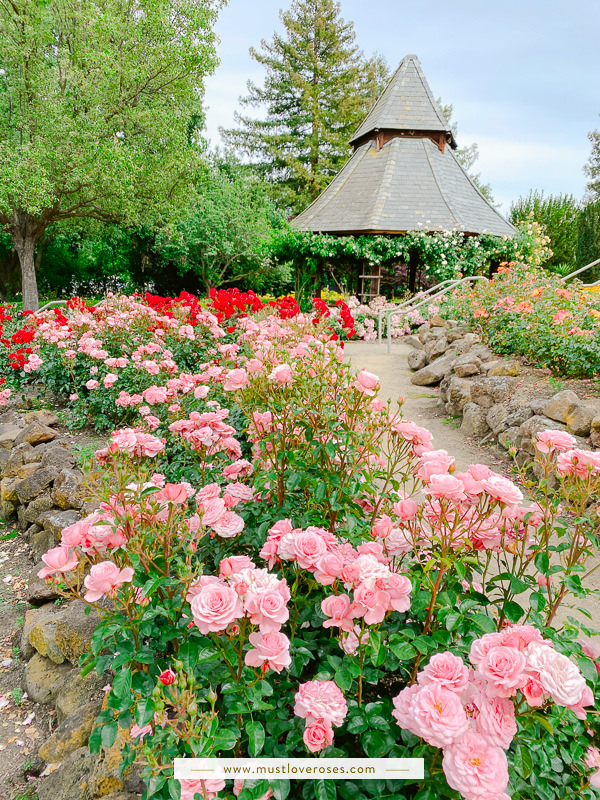 🌸 My favorite flower books 🌸
About the Rose Garden at Heather Farm
This amazing rose garden is part of the Gardens at Heather Farm, a 6.5-acre sanctuary in the middle of the city, that includes a dozen different garden areas. The Cowden Rose Garden is the focal point of the garden, and is named for one of The Gardens' founders, Robert Cowden. Some of the other garden area include a waterfall garden, a butterfly garden, a camellia grove, a rock and salvia garden, a children's garden, and a daffodil hill.
The rose garden is open 7 days a week, from sunrise to sunset, and admissions is free!
The Gardens at Heather Farm is located at 1540 Marchbanks Drive, in Walnut Creek, California.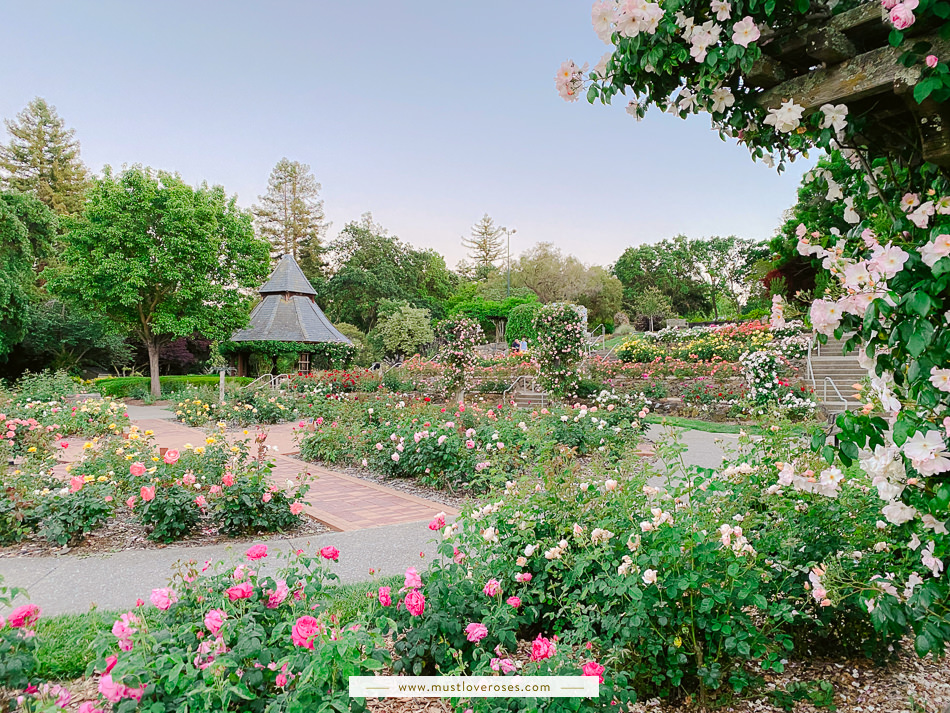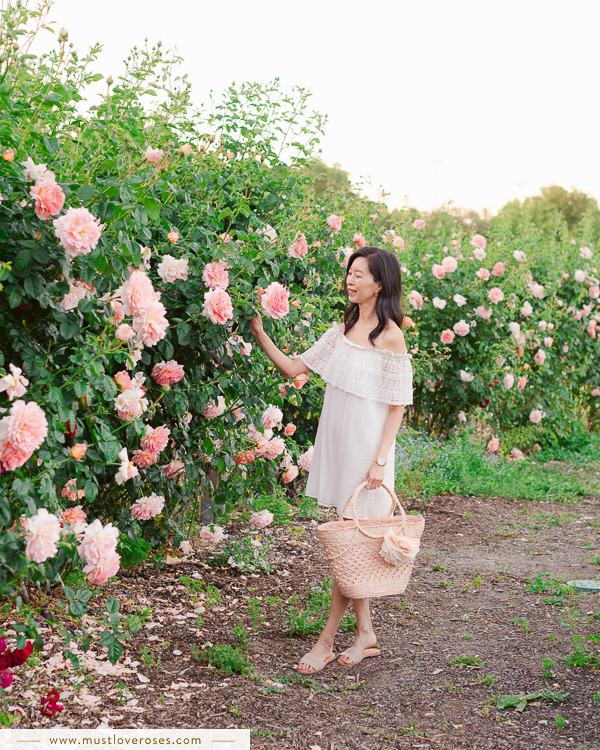 My current favorites from Amazon! 💛🌸🧡
Thank You!
Thank you for stopping by my blog! I hope you found this post useful, and I hope you have a wonderful day!
Pansy ❤️
Hi, I'm Pansy!
Hello, thanks for stopping by! I'm Pansy, California-based travel blogger, photographer and lover of ALL the pretty flowers! You may notice that most of my travels, photography & DIY center around flowers and nature! 🌸🌼🌿
I recently started a YouTube channel where I feature walks through beautiful gardens, parks & flower fields! Make sure to follow me there if you love flowers & gardens! 😊
If you'd like to contact me, please send me an email or DM me on Instagram!
Pansy ❤️