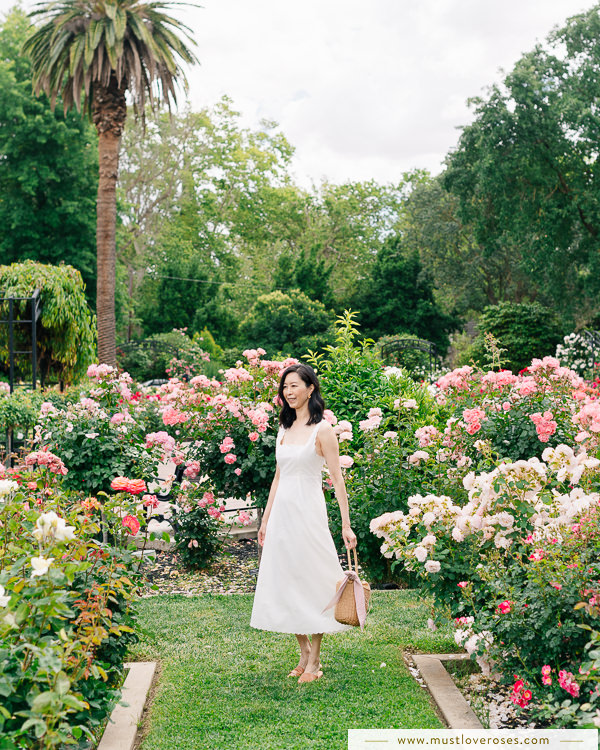 It's no secret that roses are my favorite flowers (hence my blog name!). I have visited numerous rose gardens in the Bay Area and throughout California, and now I can safely say that there is one that I consider the most beautiful in Northern California (maybe all of California?). This beautiful garden is located inside McKinley Park in Sacramento is that garden, and if you haven't visited it yet, then you definitely should! (The garden's official name is the Frederick N. Evans Rose Garden, but it's commonly known as the McKinley Rose Garden.) This 1.5-acre lush and colorful garden is such a delight to stroll through, with 1,200 beautiful rose bushes along well-manicured grassy paths, numerous high flower arches, benches, and many photo opportunities! Stepping inside this heavenly garden, I feel instantly relaxed and joyful to be surrounded by such beauty… The formal layout of this garden is reminiscent of a classic English rose garden, with a center circular area that's a favorite with painters. I have also posted a video tour of the garden on my new YouTube channel – please give me a follow there if you love beautiful gardens also!
The photos on this page were taken by me and my husband Ken. 🌸
* This blog post may include affiliate links for which I may receive a small compensation. Learn more about my affiliate & cookies policy here. Thank you for supporting this flowery blog! 💛🌸🌿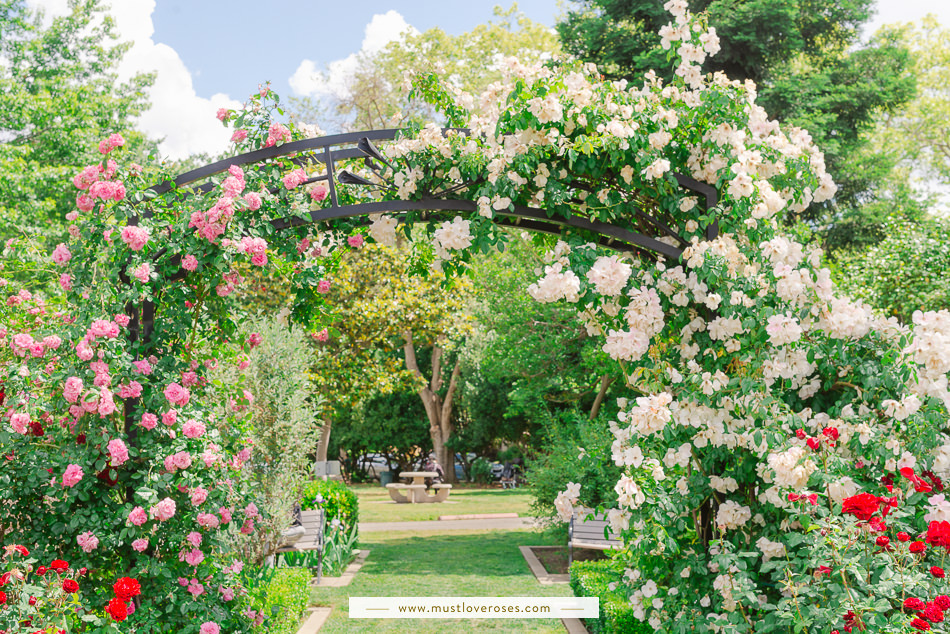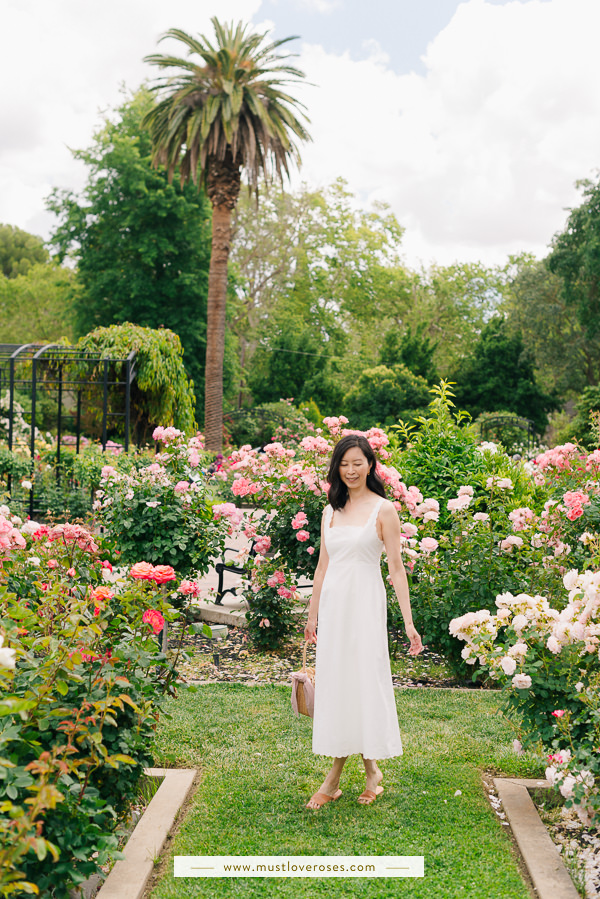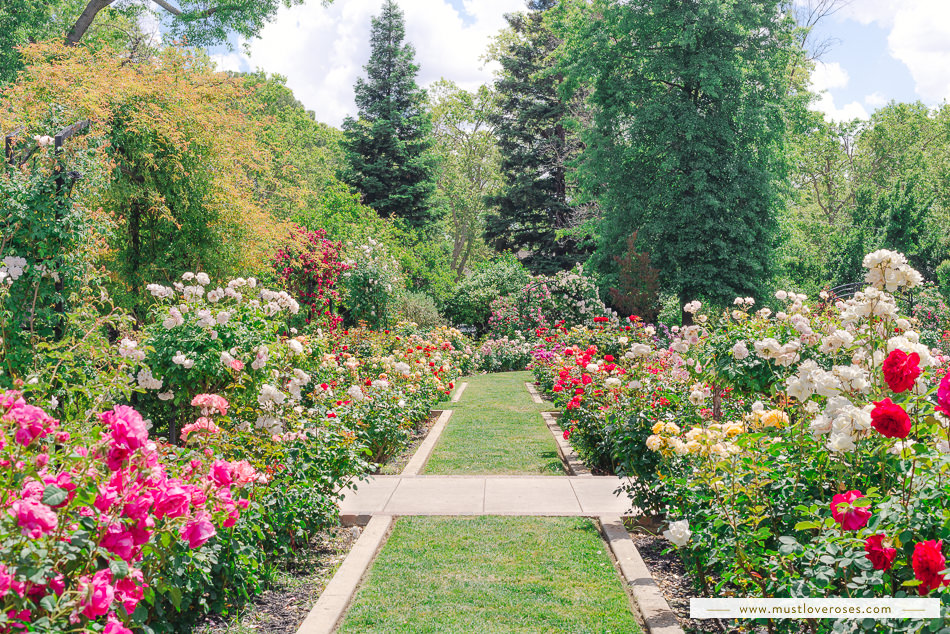 The Best Time to Visit McKinley Rose Garden
Roses are in bloom at the McKinley Rose Garden from April to November, so there will be roses in bloom anytime during that period. I would say that the best time to visit is from April to early May (these photos were taken in mid-May), during the first flush of Spring blooms.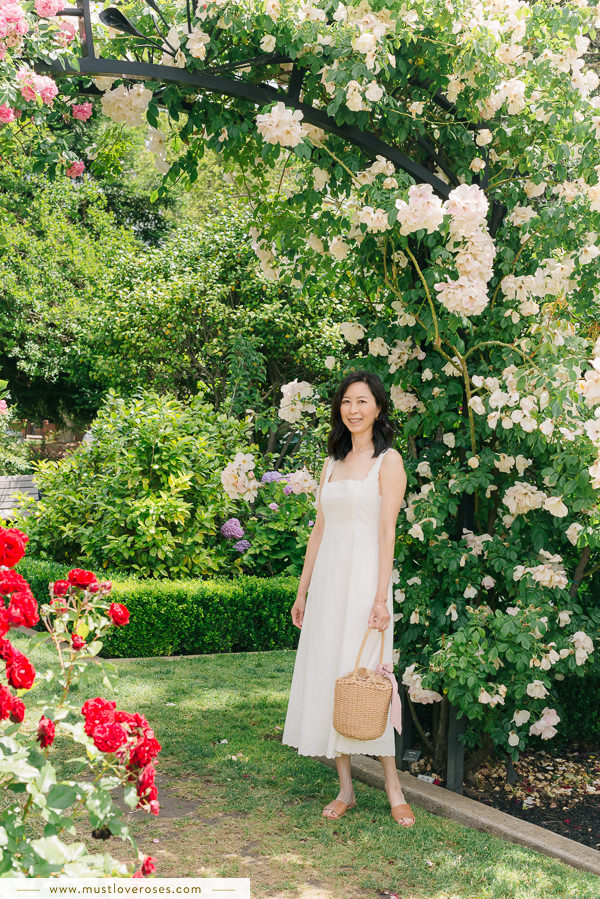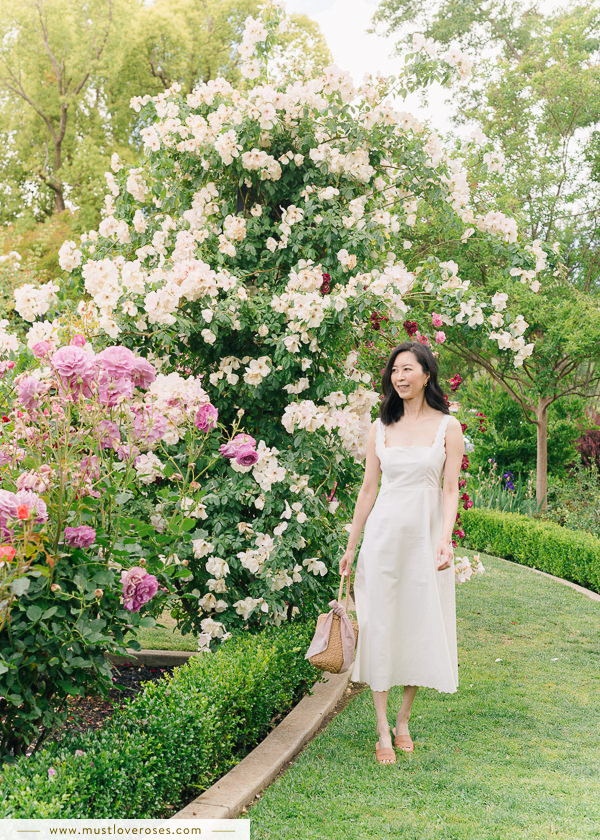 Where is the McKinley Rose Garden located?
The McKinley Rose Garden is located in the eastern part of the city of Sacramento, at 3255 H St, in Northern California. It's located around 90 miles northeast of San Francisco.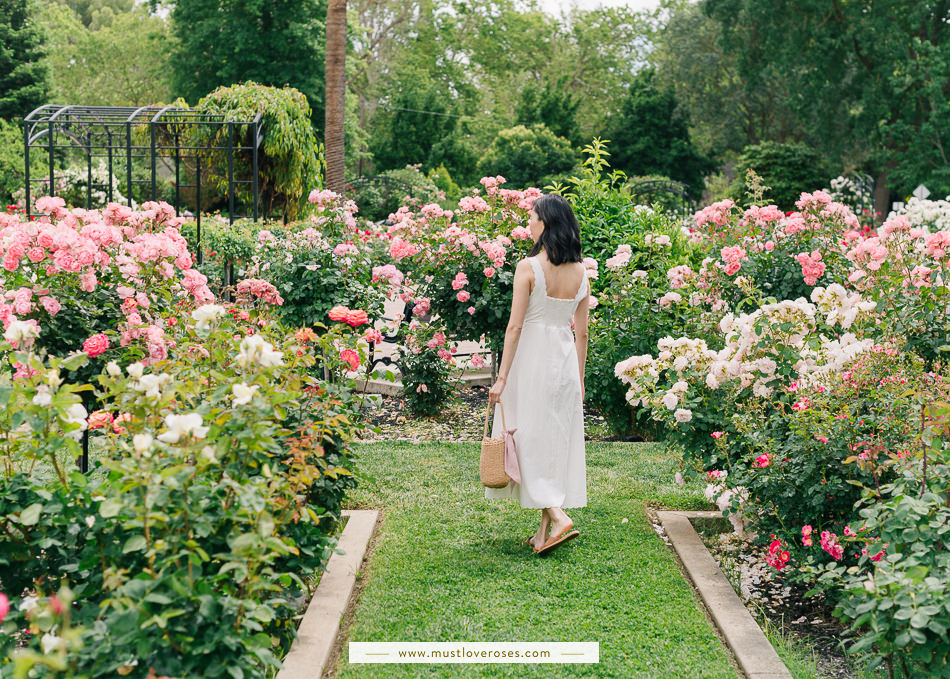 Video Tour of the McKinley Rose Garden
I love the McKinley Rose Garden so much that I also created a video tour of it so that you can experience more of it yourself if you can't visit in person! I've posted it on my YouTube channel which focuses on beautiful gardens & parks. Please give me a follow there if you're interested in them too! 😊🌸🌿
My Holiday Gift Picks!
I own and love all of these products! ❤️
🌸 My favorite flower books 🌸
Thank You!
Thank you for stopping by my blog! I hope you found this post useful, and I hope you have a wonderful day!
Pansy ❤️
Hi, I'm Pansy!
Hello, thanks for stopping by! I'm Pansy, California-based travel blogger, photographer and lover of ALL the pretty flowers! You may notice that most of my travels, photography & DIY center around flowers and nature! 🌸🌼🌿
I recently started a YouTube channel where I feature walks through beautiful gardens, parks & flower fields! Make sure to follow me there if you love flowers & gardens! 😊
If you'd like to contact me, please send me an email or DM me on Instagram!
Pansy ❤️